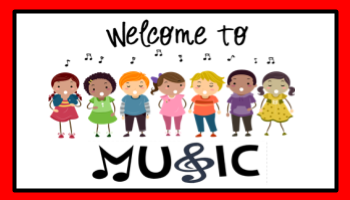 Online Music Lessons with Mrs. Galanopoulos
Hi Everyone!!
Through our school's music site QuaverMusic.com, I can share fun lessons for you and your child. You don't have to be a great singer or even have instruments to make music and have fun learning about music. I hope you will take time for music fun during our time at home.
Our music lessons include:
1. Songs to sing and dance to
2. Fun games and activities to play online
3. Special videos with Mrs. Galanopoulos and her family 😊
4. Musical Stories
5. Reading and playing rhythms
5. Creating your own music
7. Digital books about all kinds of different music
8. Educational Videos
Mrs. Galanopoulos can't wait until we can be together making music!